3 Kind Bar Cutter: Which Is Better For You [Manual, Hydraulic, Electric]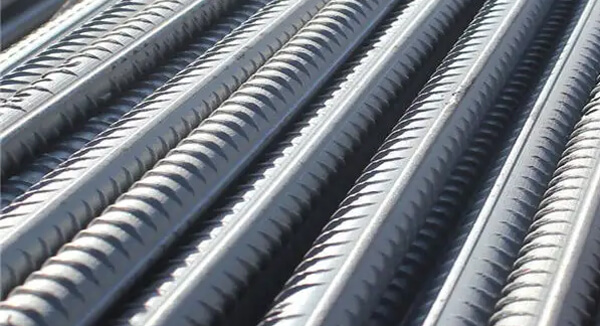 In general, reinforcement refers to strengthening the tensile strength of various sections using rebar. The tensile strength of concrete is increased by reinforcing it with a rebar. Rebar must be used correctly.
In reinforced concrete or reinforced masonry structures, reinforcing bars (also known as reinforcing steel or reinforcement steel) are used as tension devices to strengthen concrete.
Rebars are typically cut with a bar cutter. Bar cutters are available in many varieties, each with its own material and size capacity, along with cut cleanliness. The machine can be used to cut off steel bar products in construction, including ordinary carbon steel, hot and cold round steel, screw thread steel, flat steel, angle steel, and square steel.
A manual bar cutter consists of a thick, strong blade that is raised and lowered by a long metal bar. The operator controls the long bar, which can cut through many different metals, including steel. Although manual bar cutters are often more affordable than other types of bar cutters, their cutting capacity is limited.
Most manual cutters, for instance, can only cut cylindrical metal bars, and certain materials and sizes can be accommodated depending on the cutter's capability.
As with any ordinary scissors, they work in the same way. The first step is to grease the nuts so that the cutter can be moved by hand smoothly. After clamping the bar to cut, you push two scissors together. It is necessary to apply more force when the rebar is stronger.
Hydraulic Bar Cutter
A manual hydraulic rebar cutter looks like a bar saw, but its main difference is the presence of a pressurized cylinder on one of its arms. By bringing the two arms closer, the piston in the cylinder is displaced. Hydraulic rebar cutters use oil for power transmission.
As a result of this process, the output power of the cylinder is used to compress and contract the oily fluid to provide the force required to move the clamps. This results in a greater force being produced and transmitted to the clamps of the cutter.
It can cut rods up to 20 mm in diameter. It produces around 6 tons of force, which is impossible with a manual rebar cutter. It has a dual-speed unit that quickly pushes a knife to the die to cut workpieces.
Electric Bar Cutter
This machine is made of a high-strength knife seat and connecting shaft, high-speed international standard motor, and firm reinforcement covering. This machine is small, solid, lubricant better has little power loss, easy to operate, high efficiency, convenient to move, and the knife can be controlled by hand.
It can cut bars up to 40 mm in diameter. Various machines are available that can cut rebar to varying degrees. The machine is equipped with a clutch that allows the user to control the cutting process.
The machine is fitted with support brackets to ensure safe cutting. It can be easily carried anywhere with its lifting ring. Cutting rebar with the machine is highly efficient. Wheels and a weight of 450 to 600 kilograms make the machine portable.
Which One You Should Choose
Size of the construction project
For a Larger infrastructure project, you must go for an electric bar cutter as it will save you a lot of time. Of course, it will cost more. But buying or renting one for your construction project will certainly save you a lot of time, money, and effort. Having a manual rebar cutter is only useful for small applications.
Size of the rebars
It is another factor which will govern your choice. For smaller bars, manual cutters are the best. However, if you have to cut them in large numbers, we certainly recommend you go for a more electric or hydraulic mode. For large diameter bars which are normally used in columns, you should opt to go for hydraulic or electric models. Hydraulic models can cut up to 20 mm dia rebars while electric can cut up to 40 mm dia rebars.
Conclusions
In reinforced concrete or reinforced masonry structures, reinforcing bars (also known as reinforcing steel or reinforcement steel) are used as tension devices to strengthen concrete.  Concrete has a weak tensile strength despite its strength under compression.
The rebar cutter is undoubtedly the most essential tool in the rebar preparation process. If you look at the rebar, you will see that it is frequently necessary to use these materials for cutting and bending.
Since it is a reinforcing structure, its length and size must be accurate in many ways. As discussed in this article, rebar cutters come in many types and can be used in various situations. Lastly, we also guided you to pick the right one for your need.