Single Drum Road Roller VS Double Drum Road Roller
One of the must-have machines, while working on a large ground or road project is a road roller(wiki).
You can use it to flatten soil or smooth uneven land. Whatever the case, drum road roller is the best alternative. They come in two different types that are single drum roller and double drum roller. Similar to any other kind of machine, road rollers also have advantages and disadvantages.
For you to avoid inconveniences, understand your working area type and working needs before you select any of them.
What's The Differences of Them?
As its name suggests, you can easily distinguish between the two road rollers.
Single drum roller has a big circular steel wheel, whereas the double drum roller has two, one at the back and the other before the cab. When comparing the two, a double drum road roller compacts a larger ground surface. That is why when it comes to frequency, most people think of a double road roller.
Before making a purchasing decision, we encourage you to check work requirements before settling on one. Because each of them is important and works perfectly in a specific working area.
In-Depth Look
Single Drum Roller
It is a piece of heavy-duty machinery with one big drum at the front and tire at the back.
The tires are in such a way that it climbs and walks in uneven areas. Its primary purpose is to support the roller to ensure that there are no inconveniences. Its cab is placed in the middle of the drum roller at a high angle for the operator to have a clear view of the working area.
Advantages of The Single Drum Roller
Since it is smaller in size compared to double drum rollers, it comes with a lot of benefits. You will be able to work on tight and narrow areas because of its sleek size.
They are perfect when it comes to highway paving and setting building foundations. Moreover, they work well for preparation work. You will quickly level the sidewalks and driveways.
The front part of the machine is more substantial because of the drum. This is because the drum has to weigh more to compact the ground. More so. The back tires ensure that the roller has better maneuverability.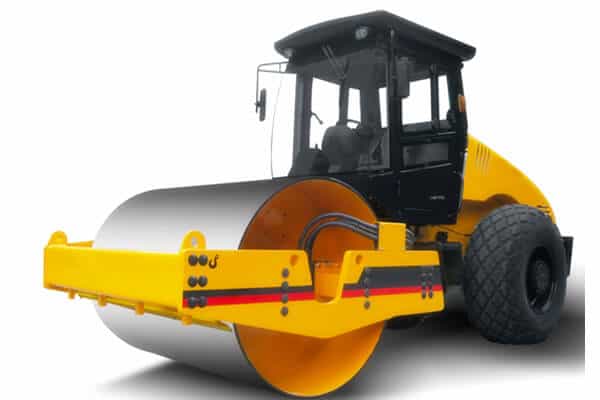 Double Drum Roller
Unlike a single drum roller, a double drum roller has two drums without tires.
That means it uses the two rollers to walk and flatten the ground both the front and back. It is because of that feature that makes it not suitable for specialized work. They work best on flat fields; thus, not ideal for slopes.
Advantages of The Double Drum Roller
Its efficiency and pure power are what makes it outstanding. Because the two drum road roller works at the same time, meaning you prepare twice the area.
The machine works perfectly in flattening highway grounds with high speed and frequency
It can also work on new roads and parking lots. Before paving, it compacts the surface. After the pouring phase, it levels the pavements to make it even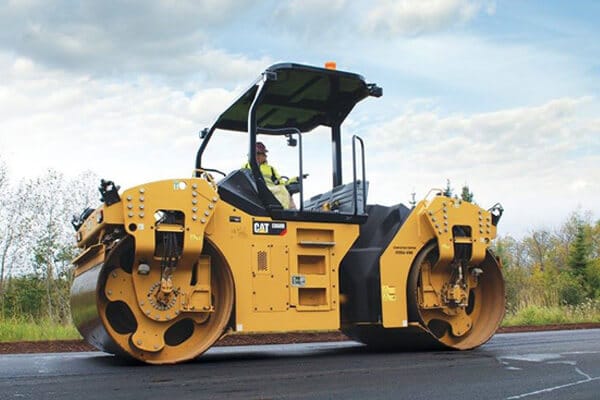 They are also the best when working on asphalt ground
Road Roller Drum Weight
A person who weighs at least 45kg can control the roller. Rollers may weigh from 200kgs to 20 tones depending on their sizes.
But a double road roller will have twice the weight of a single roller because it uses two large drum rollers. Weigh is also a natural force when it comes to soil compaction. Because rollers amplify its static weight to increase their dynamic weight.
Drum Roller Material
The drum rollers are composed of steel. Since they are vibratory rollers, the steel-wheeled rollers are for compaction on asphalt and coarse base materials. Because it needs to produce a smooth solid surface in favorable conditions.
Road Roller Drum Price
Depending on the weight and type, road rollers may cost from US $1,000 and more than $150,000 in purchasing.
You should get one that has a reasonable price and also of high quality. Before purchasing, check on the engines used in each model because it is the crucial point when it comes to propelling the wheel.
Generally
You should consider the use of a drum road roller as it is the ideal machine for use in flattening construction sites. Consider your working site and working conditions before settling on any drum road roller. That will help you select the best for your business efficiency