Using a Floor saw cutting machine:
A floor saw can be used to easily score or cut decorative concrete, cut through thick concrete slabs and driveways, even though the tough asphalt overlay found on concrete roads.
With all types of construction machinery such as the floor saw cutting machine, the first priority when operating it should always be safety. Always make sure, you are using a diamond blade that has been previously designed for the type of material you are cutting through, and check the blade for damage to avoid injuries and other mishaps.
When you begin to cut, it is of paramount importance that you don't force the saw into the floor, in an attempt to cut faster. This creates unwanted friction which will probably result in your floor saw breaking.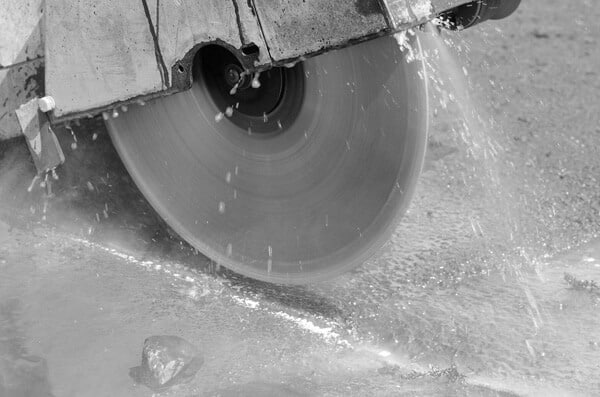 What prices are suitable to choose?
Like most items, the floor saw cutting machine has a huge vary in price relating to brands, quality and many other factors.
So the question that you are posed with is, if you want to pay more for a higher quality floor saw, or if you are happier with a more budget-friendly lower quality one.
On average, each floor saw will set you back around $2000 depending on which one you choose to purchase.
At the top of the market, we find brands such as Honda and CNC providing them for about $10,000. This is a huge amount of money, it is probably intended for governmental use on roads and other public spaces, due to its high quality and pricing.
In the middle of the market, brands such as Neuson and Husqvarna provide the saws for about $2000-$3000. If you are looking to purchase a high-quality floor saw cutting machine but don't have a ridiculous amount of cash to splash around, then this is certainly the one for you. You can have the peace of mind in receiving a good product for a good price.
At the bottom range of the market, you are still able to find brands such as Honda offering the floor cutting saws for an amazing price of around $1000 and upwards. Despite it obviously not being as premium quality and easy to use as the aforementioned products, it certainly will get the job done for a lower price.
How to choose a proper floor saw cutting machine
Many factors will contribute to your final choice of purchasing a good floor saw cutting machine, including the price, quality, size, material being cut and much more.
Regarding the price, if you think you are going to be using the saw frequently, then it is smart to purchase a more premium-priced saw to guarantee that it will be getting the job done time and time again.
However, if you are only using it for smaller tasks, you then have the luxury of choosing the saw at a cheaper price.
When looking at the quality, one important issue is, saw blade.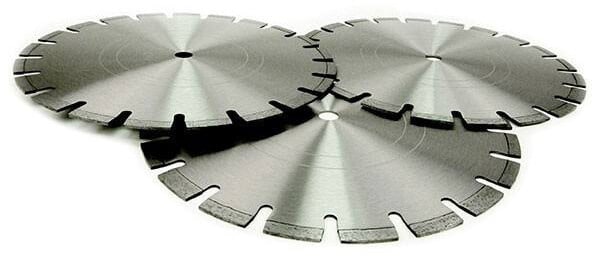 It is all based around the RPM of the machine, and you should know that usually the higher the RPM the higher the quality of the machine. This can be checked online prior to the purchase of the saw. Finally, you can find an extremely helpful chart at the following, that will show you what blade material is needed for each type of material you are cutting. It is vital to stick to this chart so you are at no point compromising your own safety.
| Material | Abrasiveness |
| --- | --- |
| Limestone, sandstone,Asphalt,Green Concrete | Extremely |
| Concrete pavers,pipes,kerbs,Reconstituted limestone,Concrete Slabs, precast,Reinforced Concrete | Very |
| Clay Bricks & Pavers | Abrasive |
| Granite & hard clay bricks | Low |
| Alumina,Ceramic | Low |
| Refractory applications | Low |
| Ceramic | Low |
| Porcelain | Low |
| Marble | Low |
Conclusion
So, always remember the few vital rules when deciding what floor saw cutting machine to purchase for your various needs and tasks.
When it comes down to it, the main factor influencing your decision should be the price, because the concept is pretty simple; the more expensive the higher the quality.
If you are going to be using the saw regularly, then a premium-priced saw is recommended, but if you are rarely using it then you can most certainly purchase a cheaper one.
Despite all this, always remember that previously mentioned rule that you must be sticking to no matter what the circumstances may be, stay safe!