Residential Polished Concrete Floors Basement&Garage [Color,Cleaning,Cost]
Polishing your home floor is almost equivalent to tiling or stoning it in terms of shine and quality.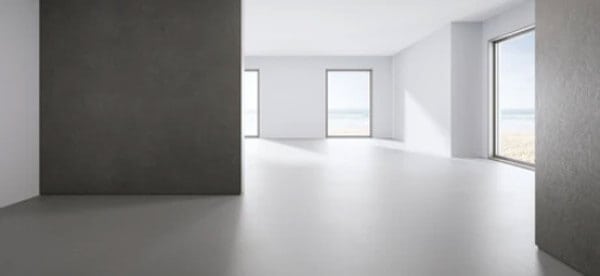 Polished floors can achieve the same quality of shine and variety of textures as in the case of the stoned or tiled floor. On the other hand, they still cost you less than the other two cases.
Their durability against wear and tear may be less as compared to the other two options but still, if you take into account the maintenance cost, you will find them more budget-friendly.
In this article, we will talk about the polished concrete floors in residential constructions like homes, apartment buildings, and so on.
Residential Concrete Floor Polishing
A concrete floor, in its plainest form, is simply a concrete slab underneath your carpet, wood, tile, or any other type of flooring. However, uncovering it and polishing it with a variety of stains, applying epoxies is something that makes your concrete floor attractive and worth showing off.
Concrete floors are located in various parts of your house. They can be the floor of rooms, hallway, garage, and even your basement.
However, the process of polishing and the amount of polishing required for concrete floors located at these locations is not always the same.
Basement floors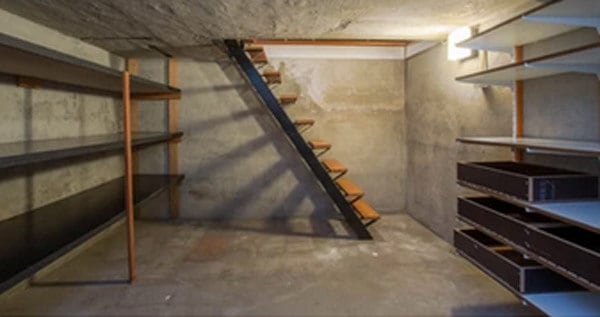 Usually, you will find people hiding their basement concrete floor under the carpet. They do so due to a myth that concrete floors in the basement are cold. Yes, it's true basements are cold. But putting the rug on the concrete floor makes it even worse.
When the basement humidity is high enough, the temperature of the concrete floor under a carpet may go down below the dew point of the air.
At this condition, the moisture will start to accumulate and may make the favorable condition for mold to grow. That mold can not only ruin your carpet but can also leave permanent stains on your basement floor.
So if you do not want carpet there, then what else. The solution is polishing concrete.
There are plenty of epoxies available in the market which make your concrete floor shinier and less cool looking.
Going for dark colors on the basement concrete floor may also give you a warm and cozy look.
The concrete basement floor usually requires lots of polishing, if you want to have a shiny surface down there. That is particularly more important in the cases, where you are using your basement as a place to hang out or something like that.
To polish the basement concrete floor, a concrete grinding machine having multiple grades of grinding blades would be required.
Usually, the blade depth can be from 20-grit through 150-grit would be required in case of a new floor, and polishing discs from 200-grit to 3000-grit will be required in the case when you are only doing polishing.
Before you start polishing, do a little moisture test.
You would need duct tape and a food plastic wrap. Stick the plastic wrap to the floor with duct tape for twenty-four hours. After that, remove the plastic and check for moisture underneath it. You have to check both the face of the plastic-facing concrete and the concrete itself.
If you find either of them moist, an action has to be taken to tackle that moisture before beginning polishing.
There could be moisture seeping under the floor due to problems in the foundation or drainage. Therefore, a sump may be required to create to remove that moisture.
Garage Floors
It is also an added benefit, that your garage is polished. This will give it a glossy look- a nice way to show off your neighbor.
A natural-looking concrete with a glossy look.
Some of the benefits of polished concrete floors include stain resistance, good light reflectivity due to the glossy finish, easy cleaning and maintenance, a surface that is not easily damaged, and long life.
The process of polishing concrete garage floors is similar to the one of the basement floor.  However, in this case, less amount of polishing may be required as concrete floors in the garage experience more wear and tear.
Additionally, these floors may require less stain as they are already exposed to liquid drops from your vehicle.
Color/Black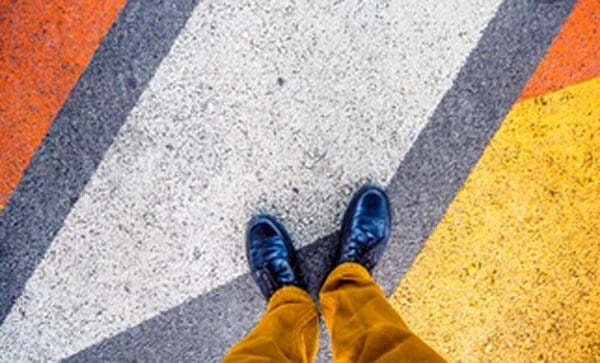 A stunning array of options for coloring, scoring and creating radial lines, grids, bands, borders, and other designs are invited by concrete due to its smooth surface. For enhancing already existing polished concrete, dyes and stains are the most popular option.
You can choose a level of sheen as polishing is a multistep process. You can choose from satin to high gloss, all depend on your maintenance and aesthetic requirements.
This versatility makes the polished concrete floors the best flooring material for a variety of applications.
Cleaning Residential Polished Concrete Floors
Before you need any cleaning, the best is to protect your concrete floor. This can be done efficiently with a penetrating sealer or topical guard. Following are few floor cleaning strategies.
To clean the dust from the floor, use a mop with a microfiber pad to keep dirt particles off the floor. The soil particles act as an abrasive and can ruin the clarity and shine of your floor.
If you want to mop the floor wet, use a clean mop soaked in clean water. For larger areas, you can go for an automatic floor scrubber. Bucket cleaning with a mop is only suitable for smaller areas. While you are wet mopping, a neutral floor cleaner may also be used. Using only the water leaves much of the dirt on the floor, which will eventually abrade and discolor the floor.
Spill and stains should be cleared off the concrete surface as early as possible. They should not be left out there to get absorbed by the concrete surface.
Give the cleaning agent enough time. If you start to mop it out immediately, it may not work.
Residential Polished Concrete Floors Cost
As per the latest 2021 surveys, the basement floor cost around 3 to 12 USD per square foot while the cost associated with painting the floor can be around 1.5 to 3 USD per square foot.
Conclusions
To conclude concrete floors are the best alternative for both indoor and outdoor floor applications.
Variety of color and levels of gloss can be achieved in them. And all of that can be done at minimal costs in comparison to other flooring alternatives.